GLEN IRIS' PREFERRED TEAM OF FLOOR TILERS AND BATHROOM REPAIRERS
Established in 2003, National Tilers is an experienced team of professionals providing quality tiling and repair solutions to homes across Melbourne's surrounding suburbs. Since our beginnings, we have serviced all sorts of homes, from small apartments, to large family homes, turning leaky, rusting, poor quality bathrooms into modern designs that welcome and invite. If you have a kitchen or bathroom that's in need of a little love and care, National Tilers is the team for you. With our passion and commitment to exceptional service, we aim to always leave our customers happy with their new home, no matter the job.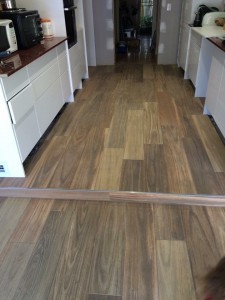 WHAT CAN NEW KITCHEN TILING ADDD TO YOUR HOME?
New tiles can greatly increase the value of your home, whether it's replacing a cheaper surface or swapping over from older, damaged and cracked tiles. National Tilers have been installing new tiles to big houses, smaller units and all other kinds of homes, giving home owners peace of mind in our quality service, and beautiful results that completely reimagine the look of their home.
Tiles are the base layer that begins a modern, fashionable kitchen or bathroom. From there, you can top it with the latest innovative appliances, modern décor and practical yet stylish shelving and storage. We aim to help you with your new bathroom or kitchen vision, so contact National Tilers for a friendly, passionate team to get you started.
CONTACT OUR EXCEPTIONAL STAFF TODAY
If you have a bathroom or kitchen that requires new tiles, damage repairs or that has a mystery leak that needs fixing, contact National Tilers today. We are able to provide you with an assessment of your bathroom or kitchen as well as a quick quote, so you can start planning your renovation quicker. We are always happy to help, so give us a call on 0431 443 417 for any questions you may have.